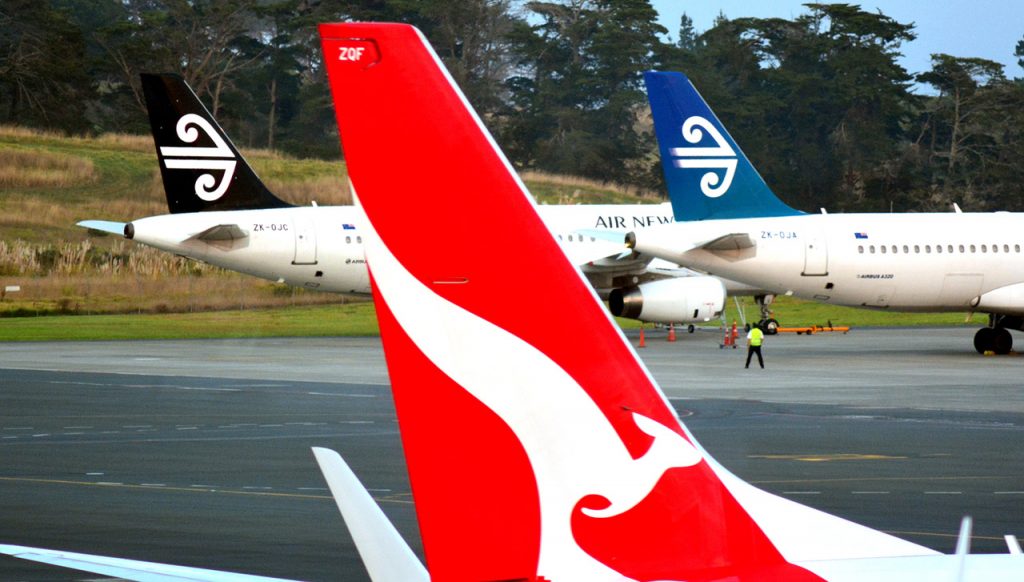 After 13 long months, the Australian federal government has slowly begun to ease the restrictions around the international travel ban around overseas trips.
The much-anticipated travel bubble was put into place on Monday April 19 between Australia and New Zealand, creating a COVID-free route between two countries that have been very successful in dealing with the pandemic. This will be extended in the next few months to include Pacific Island nations such as Fiji and nearby Asian countries like Singapore and Taiwan.

Australians preparing for their flight to New Zealand need to complete an online Travel Declaration for New Zealand's Ministry of Health with their passport and contact details, flight number, and date of arrival before landing in New Zealand. Regulations around mask-wearing on flights and in airports are changing daily. We suggest travellers still use a mask and download the NZ COVID Tracer app as a safety measure.

Qantas Business Class flights to NZ
Qantas has restarted several flights between Australia and New Zealand and launched new routes between from the Gold Coast and Cairns to Auckland. All Sydney to Auckland flights will be rostered by an Airbus A330, which not only carries more seats, but offers an international-grade Business Suite with increased space, comfort, privacy, and extra features compared to the Boeing 737. The A330's 1-2-1 seating arrangement allows passengers direct access to the aisle and increases their legroom and space to stretch out. However, the more modern, spacious, and quieter Boeing 787-9 Dreamliner may be introduced to this route later this year as Qantas restarts more of their international networks.

The Business Class experience
The Airbus A330 Business Class flight experience begins at the Qantas First Lounges, offering an à la carte selection of breakfast and brunch dishes and wine list, as the Business Lounges are closed.
On board, the seat can be partially reclined for take-off and landing and put into flatbed mode during the actual flights. The business class in-flight dining offers 3 meal options, accompanied by a dessert, and a wine list that generally features one Australian white and one from New Zealand.

Masks, which are distributed as part of the airline's free Fly Well pack, are mandatory throughout the duration of the flight except when eating or drinking (at time of publishing).

Upon arrival in New Zealand, passengers will only need to undergo a quick temperature check before being able to leave the airport.
Overall, the travel bubble experience from Australia to New Zealand seems very reminiscent of normal travel, the process being free from major inconveniences or delays.