Named after the Afghan cameleers who explored Australia's outback until the early 20th century, The Ghan is one of the world's greatest luxury train journeys. Be transported from the pastoral hues of South Australian hills to the burnt orange canvas of the Red Centre before arriving at the lush greens of the Top End. Stop at famous outback towns of Alice Springs and Katherine on whistle-stop tours along the way.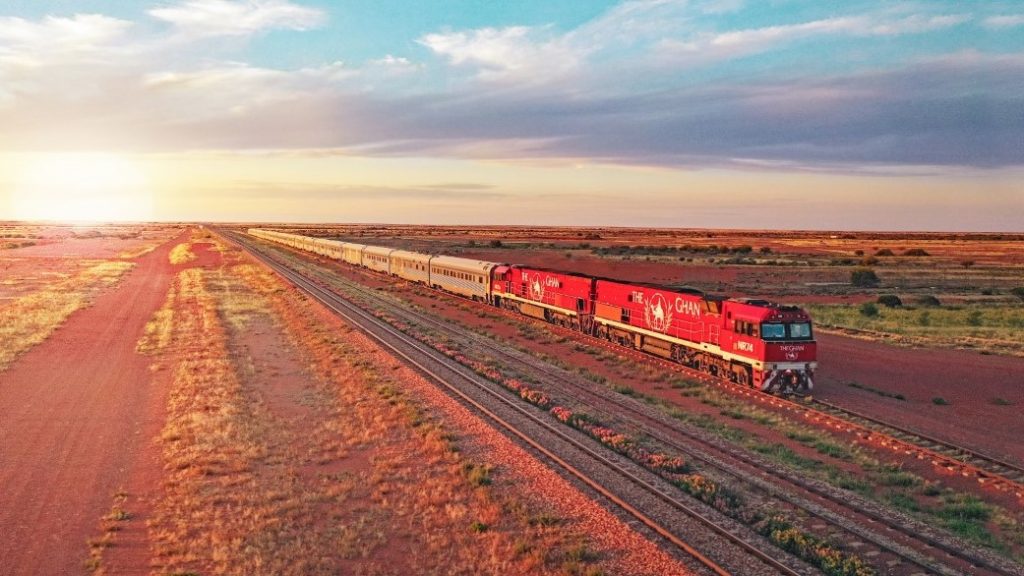 The Ghan offers cabins with two levels of luxury. The Platinum Service provides the utmost luxury experience where guests can enjoy all-inclusive drinks and dining. Meanwhile, the Gold Service offers a more laid-back Outback Explorer Lounge and the art deco Queen Adelaide Restaurant. Both levels come with elegant private cabins, attentive service, sumptuous dining, and panoramic windows for perfect observation.
Platinum Club, Service, and Cabin.
Along the way, guests will enjoy all-inclusive, regionally inspired menu paired with local fine wines. There are also plenty of exhilarating off-train experiences in Katherine, Alice Springs, and Australia's opal mining capital, Coober Pedy. Choose your own adventures from magical evenings at Manguri, or a spectacular dinner under the stars in historic Alice Springs.
Journey
Travellers can choose to start their adventure either from Adelaide or travel from the opposite direction beginning at Darwin. Guests can choose The Ghan Expedition which takes them from Adelaide 2979km across Australia to Darwin in four days and three nights. Another popular choice are half-way journeys which end or start at Alice Springs. Either journey will leave you speechless with the ultimate Australian outback experience.
Experiences
The Ghan also offers a range of unique Off Train Experiences so guests can create their own rewarding and personalized luxury train journey.
Nitmiluk Gorge Cruise: Cruise down the Katherine River, past towering rock formations as you learn about the Indigenous Jawayn people and their stories around the Gorge. Observe the sheer walls of the Gorge and experience the flourishing plant and animal life unique to this area.
Simpsons Gap Discovery Walk: Experience ultimate peace and serenity as you walk past the majestic cliffs of Simpsons Range. Learn about more than 40 rare and relict plants while soaking in the rich magical glow of sunlight against the rock.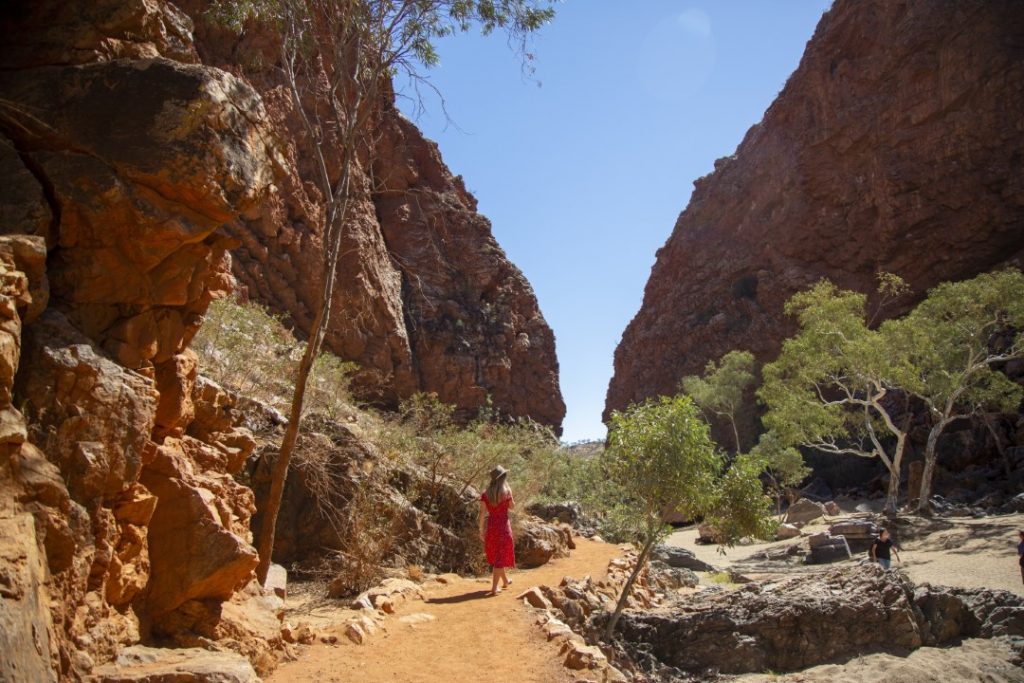 Pyndan Camel Tracks (Optional Upgrade): Traverse across the hearth of the MacDonnell Ranges, through the Temple Bar Gap while enjoying sweeping views of the clay plan flats before you. Keep an eye out for native wildlife including kangaroos and wallabies. Finish off and cool down by visiting the camel museum and quaint souvenir shop.
Alice Springs and Surrounds Fixed-Wing Scenic Flight (Optional Upgrade): Breathe in the wonders that Central Australia has to offer with a 90-minute scenic flight over Alice Springs and the surrounds. Look down on the vast landscapes, deep gorges, and meandering rivers as you learn about local knowledge from an experienced pilot. Every passenger is guaranteed a window seat for equal viewing opportunities as well as inflight refreshments.
Ghan Holidays
Take a look at our Ghan holiday packages and book your Overland adventure today!
Image credits: Tourism Australia, The Ghan