From seaside links to wild greens, the beauty of Australia's golf courses is as rich and rare as our sunny shores. We have put together a list of some of the most beautiful, popular and scenic golf holiday destinations in Australia. The courses take in some of the most spectacular natural scenery as well as some iconic celebrated wine regions and unique gold courses including The Nullabor Links, which is 1365km in length and runs through Central Australia. With Australia boasting 9 courses that are rated in the top 100 in the world, you'll have plenty to choose from when planning for your next golfing holiday.
Videos of Australia
The Best Golf Courses in Australia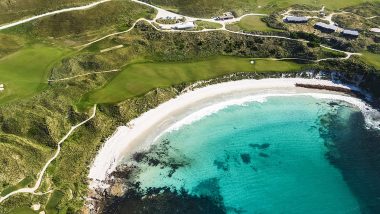 14 September 2020
Australia's scenic and challenging courses rank within the best 100 in the world! Plan your unforgettable golfing holiday.
6 July 2021
Victoria is home to some of the best golf courses in the world. Take a look at these 3 award-winning golf holidays near Melbourne.