Often known as one of Australia's famous landmarks, Uluru-Kata Tjuta National Park is a World-Heritage listed cultural landscape where the iconic rock formations harbour the rich culture and history of the Anangu people. Be captured by the majesty of one of the world's largest monoliths and the surrounding 550-million-year-old landscapes.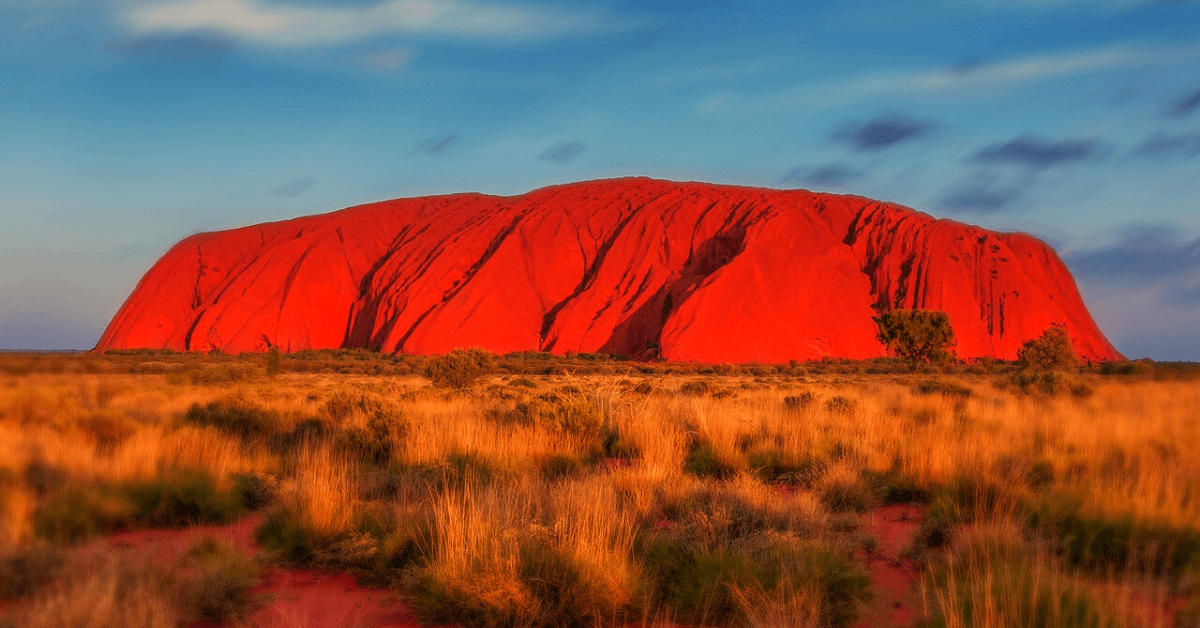 Open-air dining
Indulge in a magnificent five-course dinner under the brilliant skies of the Southern Hemisphere with magical views of Uluru with your Sounds of Silence dinner experience. With menus built on fresh Australian produce and ancient Indigenous flavours, the unique ambience created by the stillness of the desert at night makes for a dining experience that never ceases to impress.
Sunsets and Sunrises
Uluru is world-famous for its spectacular sunrises and sunsets. Be ready when the faltering sunlight plays with the landscape and behold the majestic monolith in its transformation from ochre to burnished orange to intense red, taking place right before your eyes. The national park has five viewing areas dedicated to capturing and experiencing the vastness of the half-lit desert landscape and ever-changing rock formation.
Tjukurpa Tunnel at the Cultural Centre
Learn about the foundations of Anangu Culture and the creations stories of Uluru. You will be surrounded by sounds of the winds created by Uluru and haunting voices chanting ceremonial songs, upon entrance of the Tunnel. Be transported back to the beginning of time and appreciate the depth and breadth of the Anangu art, Anangu law and traditions, and historical documentaries.
Walks
Learn about the park's geology, natural environment and cultural heritage with a number of winding walks and trails. Observe wallabies playing among the tall grasses and river red gums, experience waterholes and near-vertical raging waterfalls, and behold unparalleled views of the spectacular Marks-like landscape surrounding Kata Tjuta. Be sure to pack a towel and a swimsuit as you might discover one of the several nearby swimming and waterholes, where you can cool off and relax in the shade of the surrounding towering red cliffs.
Videos of Uluru
Longitude 131 – Uluru, Northern Territory
---
Related Uluru Travel Information :
---
How to get there:
---
Uluru can be accessed by flights from major Australian airports to Alice Springs Airport. For those looking to drive, take the Red Centre Way Drive for the ideal self-drive adventure. Riding the luxury train, The Ghan, to Alice Springs is also a great option for those looking to enjoy the spectacular scenery and travel in ultimate style and comfort.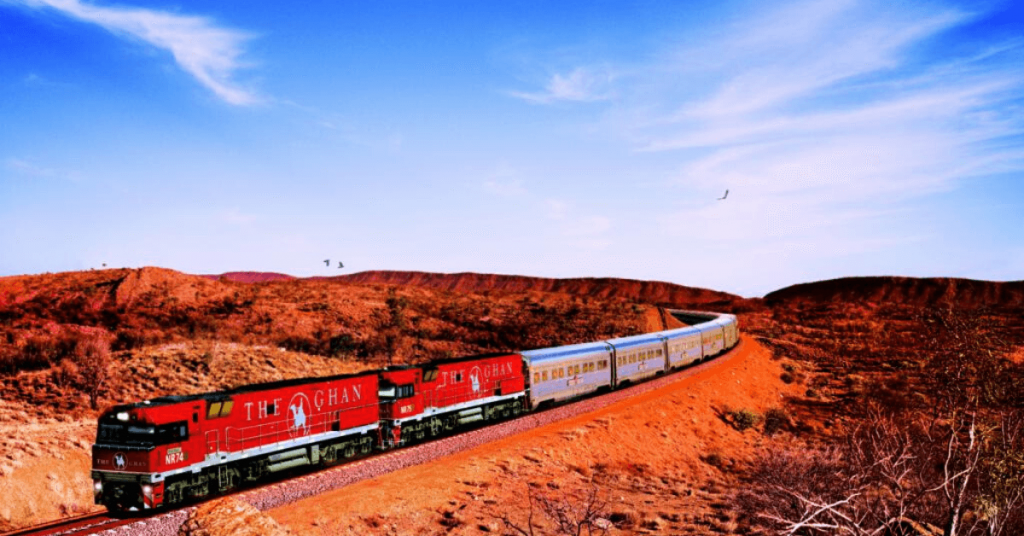 Best time to go:
---
Although Uluru is ideal all-year long, the best time to visit is during the spring months, September to November, where temperatures are pleasantly mild.
Featured Uluru Luxury Holidays :
---